Creativity from home in times of Coronavirus
7 creative ideas for a weekend of confinement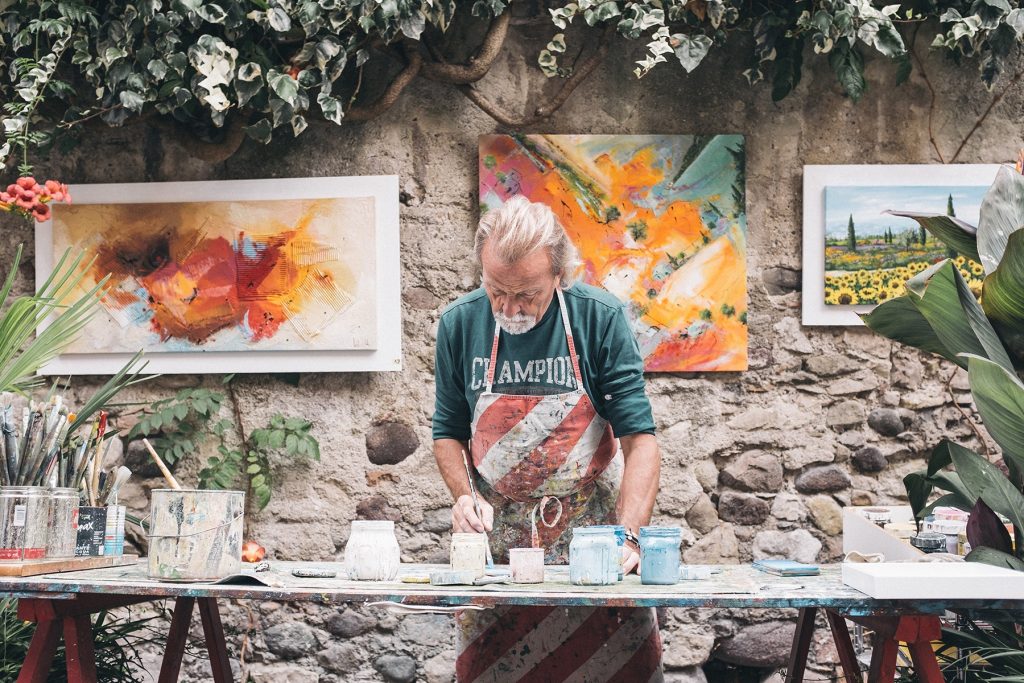 We are having difficult days, receiving news about the coronavirus (COVID-19) every 2 minutes, entertaining the children at home and most importantly, without being able to go out. From Monday to Friday there are many of us who are also teleworking, and on Fridays like today, we may end up a bit saturated with so much information. So this weekend I propose to you disconnect without leaving home, that you can too (and you should).
Here you have 7 creative proposals that will help you spend a fun and different weekend, to arrive on Monday loaded with positive energy.
1. Get started with the Zentangle drawing
Zen … what? The Zentangle is a very simple drawing method which is based on creating repeating geometric shapes. No specific materials are needed, we can use markers, pencils, chalk or whatever we have at home.
Its benefits are similar to those of drawing mandalas, since they help us to concentrate, relax and meditate, and also favor the development of creativity.
 Do you want to know how to make one? Youtube is full of videos that teach you techniques and patterns, here you can find one of them.
2. Create a handmade gift
Was it your best friend's birthday and you couldn't see him? Surely you will have a friend or family member who has had the bad luck of turning years during these days of quarantine, and you have not been able to go out to celebrate, as you usually do. This person deserves a special gift, don't you think? What can be better than something made with your own hands?
 You can bring out your artistic side and paint a small picture, print a photo and decorate it yourself or write a poem. The possibilities are endless and will depend on the tools you have at home and your own imagination.
3. Learn how to cook your favourite dessert
Who says "your dessert" says "your favourite dish". For people who like to cook, there is nothing better than having a bit of free time to learn how to prepare that recipe that we love so much. Well, a confinement weekend may be our opportunity. So when this is all over you can bring your friends and family that spectacular dish you have learnt how to make.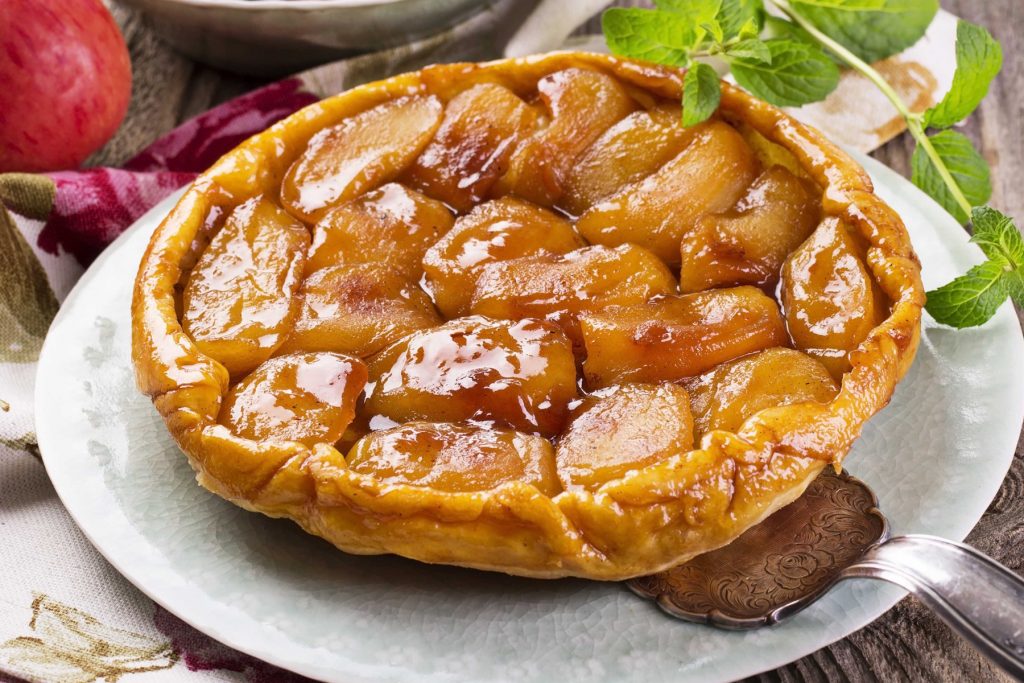 Tarte Tatín, a delicious apple-based dessert that I am going to learn to cook this weekend
4. Put the Konmari method into practice
There are many people who have already tried it and are hooked. This method invented by the Japanese Marie Kondo, is a revolutionary system that helps us put order in our homes and in our minds, giving us psychological balance and awakening our creativity. 
But to put it into practice it takes time, yes, which is what we have now. So this is the time to dust off the book "The Magic of Order" and start with the method. And if you don't have the book, no problem, the internet is full of tutorials like this, so you can start testing. Doing it is super fun (and engages). So get to work!
5. Make useful crafts to decorate your home with your personal touch
Seeing decorative elements made by ourselves is an excellent way to raise our spirits in these days of collective confinement. My advice is that you should decide to do something nice and useful, in this way, your self-esteem will be further strengthened. For example, you can recycle that old planter you have in the closet and paint it with acrylics or markers, as in the photo below, nice, right? You can also decorate your empty cans with wrapping paper and make stylish pen holders. If you need inspiration, on Pinterest you will find many original ideas.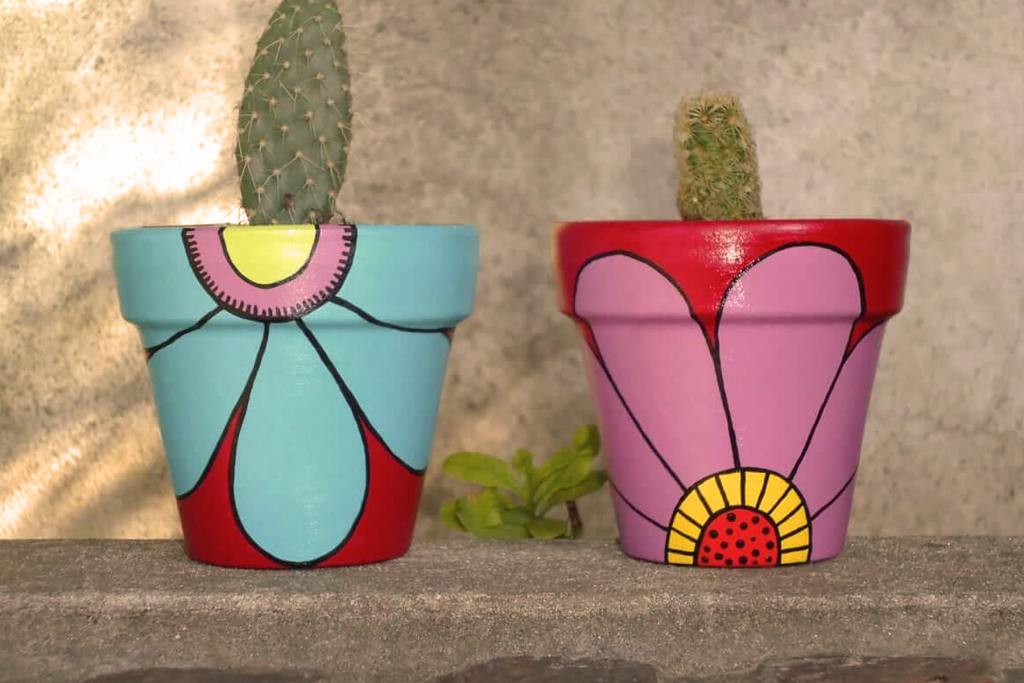 6. Learn to photograph food with your mobile
I guess like everyone, these days you will be using social networks more than ever, and one of the things that surely will not be missing from your instagram profile are the food photos. But, do you know how to get the most out of the photos of your dishes?
 Sometimes we cook a delicious recipe with a spectacular look, but when taking the photo, we see that our work of art loses all grace. Would you like to learn how to improve your photos? We can take advantage of our weekend of confinement to start learning. Here are a few tricks to help you become a food photographer (or at least a skilled apprentice).
7. Host your next party after quarantine
One of the things that we are missing the most during this confinement is that of being next to our loved ones and hugging them. We are social animals, and this is now becoming clearer than ever. One thing that can fill us with optimism, is to imagine how that reunion can be, a great party with all those we love. But what if we also start organising it? We can think what dishes we are going to prepare or we can even start creating decorative elements, like paper garlands. We can also create music lists that we want to play or prepare a game, and if we are very detailed, we could even create a digital invitation to send it by mail when the date approaches.
These have been some ideas to spend a different weekend and get out of the routine, even if we stay at home. So I encourage you to stop watching the news about the coronavirus for a while and start creating something nice. Can you think of more ideas for a creative weekend?